Web Design Islamabad
Are you a Islamabad-based Organization and Looking for a Web Design Agency?
Premier Web Design Services
in Islamabad
Well look no further! We specialize in crafting stunning websites that not only captivate your audience but also drive results. Our team of talented web designers for Islamabad are dedicated to creating visually appealing, user-friendly, and highly functional websites that align perfectly with your brand.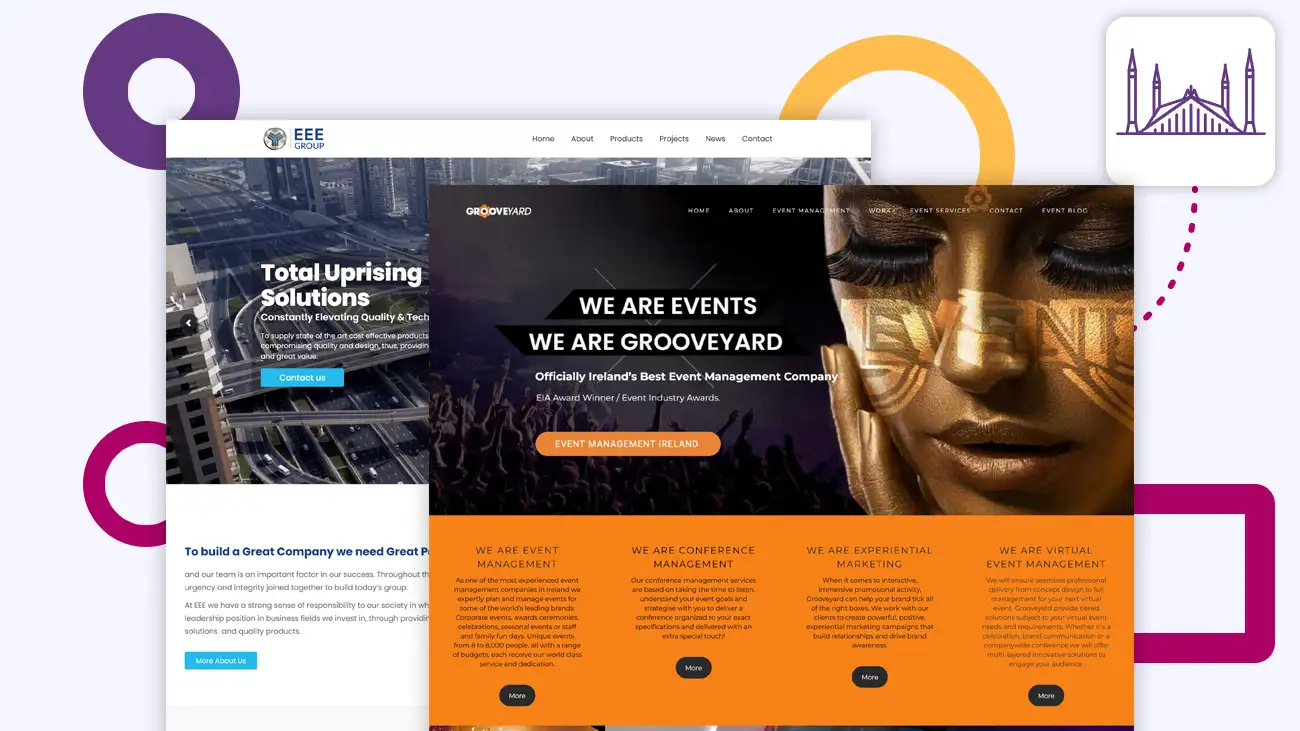 Why choose WDP's
Islamabad Web Design Services?
Customized Web Designs
We understand that every Islamabadi business is unique, and we believe your website should reflect that. Our expert designers for Isloo work closely with you to create a tailor-made website that showcases your brand identity, values, and offerings.
User Experience (UX)
We prioritize user experience to ensure that your Islamabadi visitors have a seamless and intuitive browsing experience. By optimizing navigation, layout, and responsiveness, we ensure that your website engages users and keeps them coming back for more.
Mobile Responsiveness
In today's mobile-driven world, having a mobile-friendly website is essential. Our web design services for Islamabad ensure that your website is fully responsive across all devices, be it smartphones, tablets, or desktops. This way, you can reach and engage with your Islamabadi audience, regardless of their preferred device.
Search Engine Optimization (SEO)
We integrate SEO best practices into the foundation of your website. From keyword research to on-page optimization, we optimize your website to rank higher on local search engine results pages for Islamabad, driving organic traffic and increasing your online visibility.
Cutting-Edge Technologies
Our Islamabadi web design team stays updated with the latest trends and technologies. We leverage modern frameworks, responsive design techniques, and innovative tools to create visually stunning websites with smooth functionality and fast loading times.
Timely Delivery
We understand the importance of time in business. Our web design services for Islamabad are known for delivering projects on time without compromising on quality. We adhere to strict timelines and keep you informed throughout the development process.
Ongoing Support
Our relationship with you doesn't end once your website is live. We offer comprehensive post-launch support, including maintenance, updates, and troubleshooting. Our Islamabad team is just a call or email away whenever you need assistance.
Don't let your online presence fall behind. Get in touch with our web design experts for Islamabad today and let us help you create a visually stunning and high-performing website that sets you apart from the competition. Your success is our priority!
Ready to
Transform Online?
Get an absolutely FREE quote for your website design project
Request a Quote